2018 Education Auction Teaser
Posted at 12:30 PM on Jan 22, 2018
---
The Sierra-Cascade Logging Conference's 2018 Education Auction is almost here! Final preparations are underway, and to celebrate we've got a special teaser for you.
Below is a preliminary sketch drawing of an artwork in progress to becoming a fully-finished watercolor item, available for bid exclusively in the 2018 Education Auction.
The Education Auction will be taking place on February 9th, 2018 at the the Redding Convention Center. A ticket is required to attend, so go and grab a ticket while they're still available!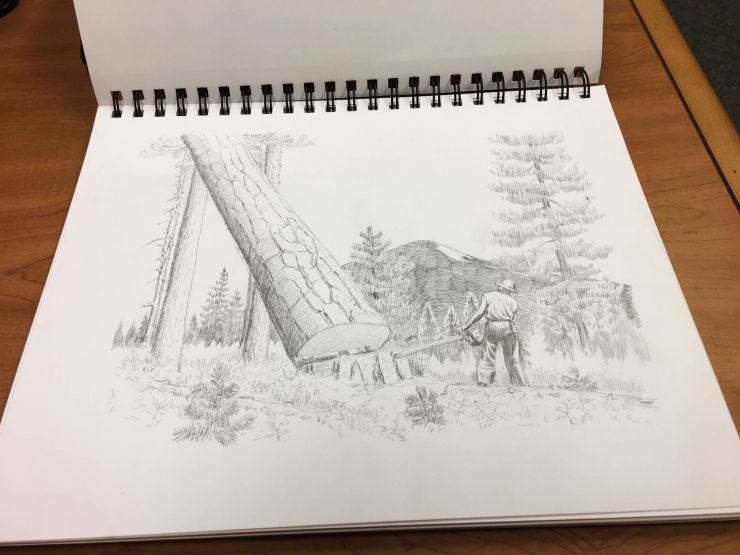 February Update
As artist Tim Livingston finalizes his ink work on his 2018 watercolor his faithful companion has other ideas…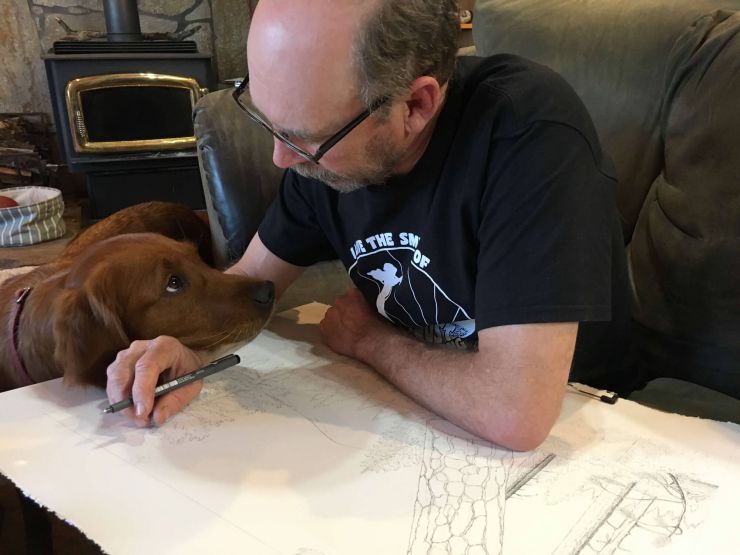 Meanwhile, Mary Livingston finishes up her watercolor "Timbermaster"...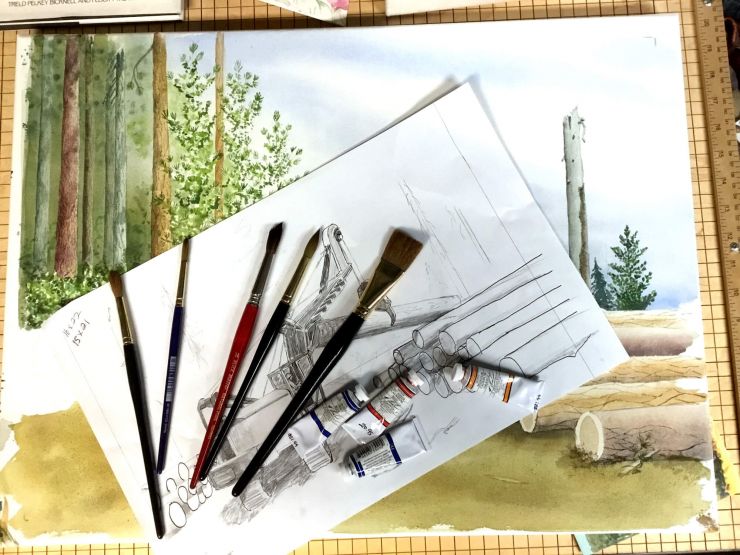 For a final teaser, Tim Livingston starts to paint the final colors onto his canvas.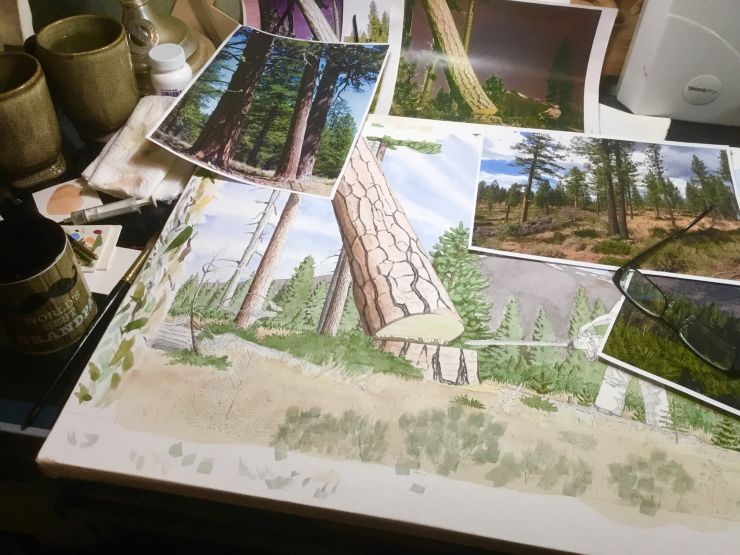 Last but not least, "Timbermaster" and "Buzzin' the Pumpkin" are complete and ready to go!