2019 Education Auction Preview
Posted at 12:00 PM on Jan 18, 2019
---
The Sierra-Cascade Logging Conference's 2019 Education Auction is almost here! Final preparations are underway, and, like last year, we've got a special teaser for you.
Below is a work-in-progress watercolor painting being created by the talented Tim Livingston. This one-of-a-kind piece of artwork will be available for bid exclusively in the 2019 Education Auction.
The Education Auction will be taking place on February 8th, 2019 at Win-River Resort-Casino. A ticket is required to attend, so go and grab a ticket while they're still available!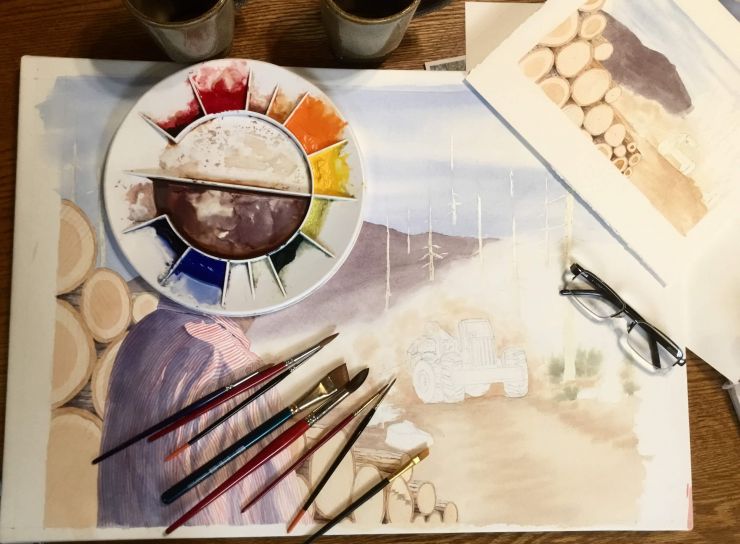 Additional Teasers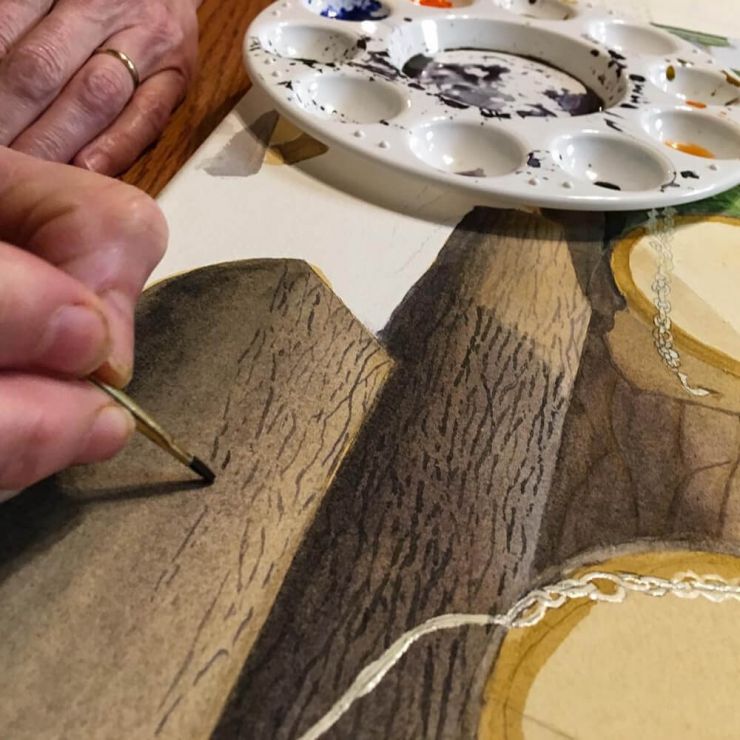 Mary Livingston putting brush to canvas
Tim Livingston contemplating his next brushstroke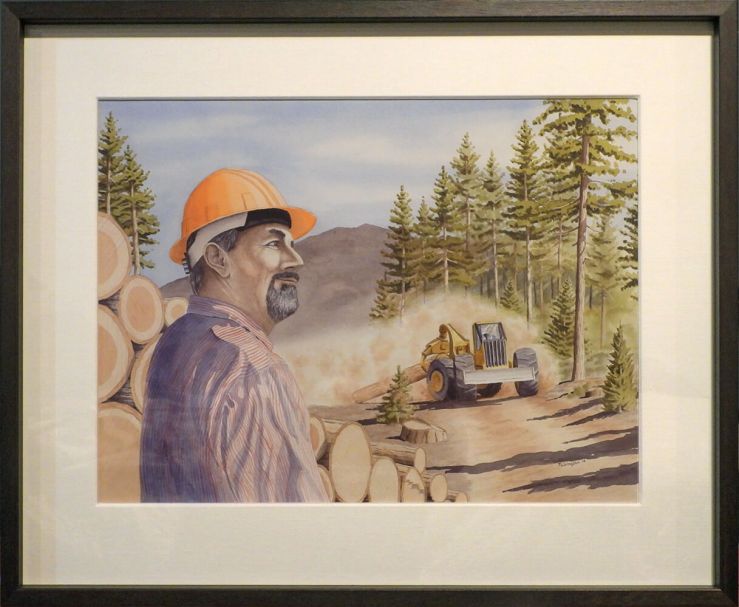 Tim Livingston's completed work: "Bull of the Woods"
Available at the auction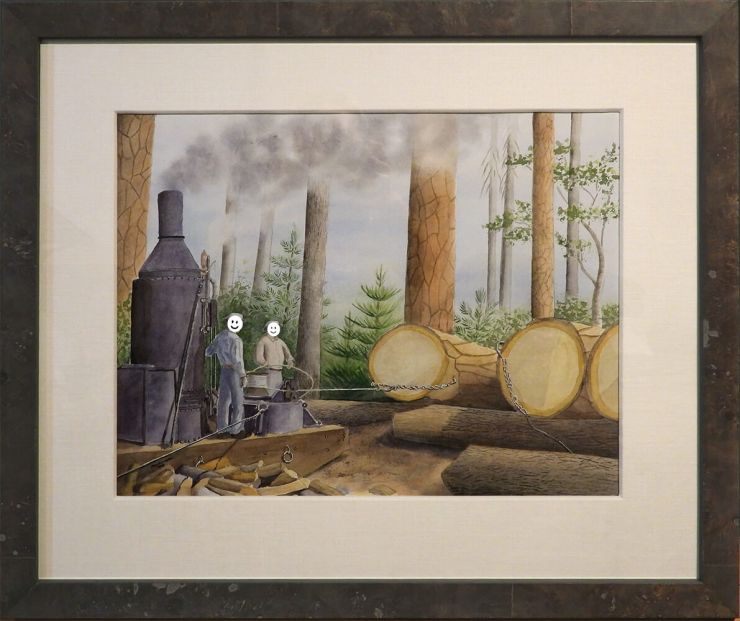 Mary Livingston's completed work: "_____ _____ Heritage"
Full reveal at the auction