Ponsse Cut-to-Length (CTL) Webinar
Posted at 12:15 PM on Sep 26, 2020
---
Ponsse North America would like to extend an invitation to all of our members to view their FREE online Cut-to-Length webinar that will be hosted on October 1st, 2020.

They've sent along some additional information, and a snazzy flyer. You can read more about it below.
Did you know that the popularity of the cut-to-length (CTL) method of harvesting is booming?

Did you know that the rubber tire CTL logging system has many benefits on the forests? Benefits such as ground/soil impact, leaving nutrients in the forest, low emissions and many more.

Join our free webinar Thursday October 1st to learn more. See attached flyer for details.

We welcome anyone who wants to learn more about forestry and CTL.

Our speakers will be from the USA and Finland and the webinar will be about 1 hour long.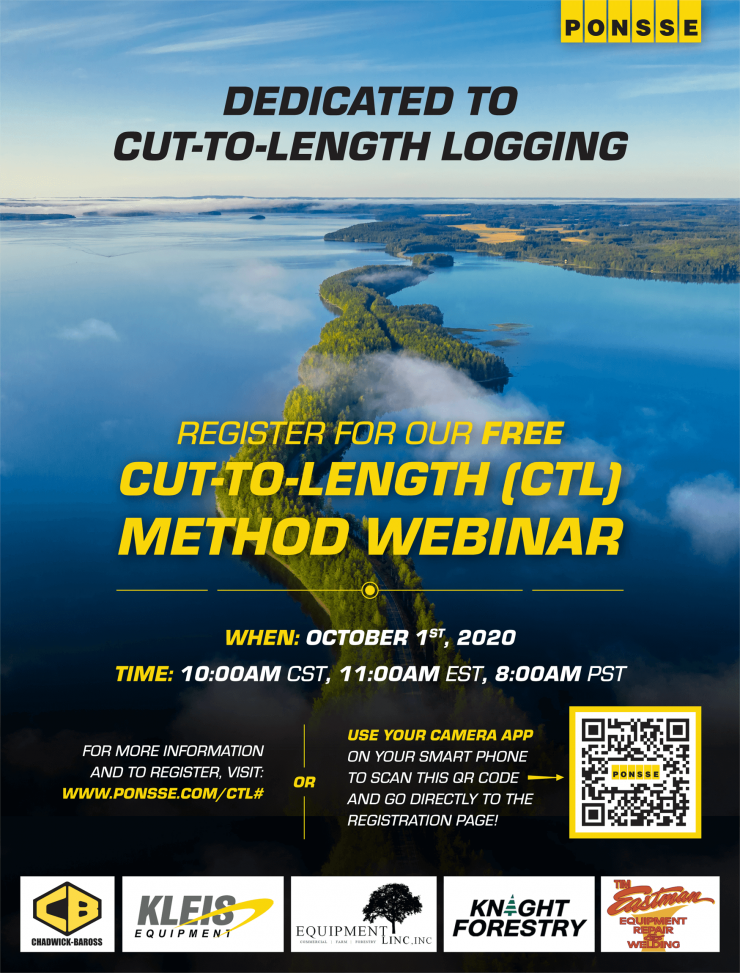 ---
Additional Information
---