SCLC 2020 Keynote Speakers
Posted at 10:00 AM on Jan 13, 2020
---
The Sierra-Cascade Logging Conference's annual Gin-Fizz breakfast is fast approaching! Today, we've got a bit of a surprise in the form of the Keynote Speaker announcement. This year, not one, but two speakers will be present at the Gin-Fizz breakfast -- you definitely won't want to miss it!

Below you can read some information about our 2020 speakers.
---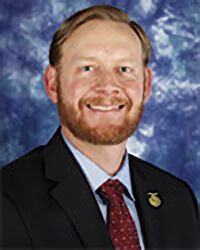 Shaun Crook
2nd Vice President
Shaun Crook was elected Second Vice President of the California Farm Bureau Federation in December 2017.
Crook was elected president of the Tuolumne County Farm Bureau in 2015 and has served as a board of director since 2009. He is a graduate of the Leadership Farm Bureau program and served for many years on the Forestry Commodity Advisory Committee and the Natural Resource Issue Advisory Committee. Crook has chaired both the CFBF Economy and Farm Policy Issue Advisory Committee and the Commodity Policy Review Committee. He has also served on the CFBF Resolutions Committee.
A licensed timber operator, Crook is a vice president of a family timber and logging business and a real estate broker specializing in ranch, commercial and residential properties. Their logging company harvests timber on private, federal, and their own timber land. Shaun was raised on the family cattle ranch and the family still runs cows in Tuolumne County as well as the Stanislaus National Forest. He is a member of the Tuolumne County Alliance for Resources and Environment and the Sonora Elks.
Crook earned a Bachelor's of Science Degree in Agricultural Business with a concentration on Agricultural Policy and Farm and Ranch Management from California Polytechnic State University, San Luis Obispo. He graduated Cum Laude and was a member of Alpha Zeta as well as the Golden Key National Honor Society.
Crook is a member of the AG Advisory boards for both of the local high schools and has enjoyed coaching his two sons in Little League. He and his wife Velina are active with their sons in 4H and FFA. Both boys raise livestock and show steers for their chapter projects.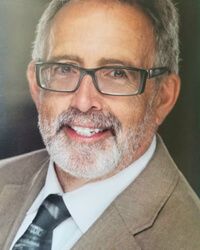 Bruce Ward
Bruce Ward is the founder and president of Choose Outdoors, a national non profit that has worked closely with the US Forest Service and hundreds of private sector partners for almost 30 years.
He is also the executive producer of America's Forests with Chuck Leavell. The purpose of the series for public television is : To inform, inspire and involve people in the most important and entertaining topics about America's Forests.
He has also led the US Capitol Christmas Tree project for Choose Outdoors the last eight years, supporting the historic US Forest Service work bring a Christmas Tree to the West Lawn of the US Capitol in Washington, DC at the request of the Speaker of the House of Representatives.
Choose Outdoors focuses on initiatives around the country that bring people from all walks of life together to enjoy and appreciate out public lands legacy and the many benefits of the great outdoors
Prior to founding Choose Outdoors, he and his wife, Paula spent 15 years building the Continental Divide Trail from Canada to Mexico.
He previously served as President of the American Hiking Society; an outreach coordinator for REI, an international tour guide and a consultant for Kampgrounds of America, Brookfield Residential Properties, and Smith Assets.